Irish Setter PICTURE GALLERY Page 4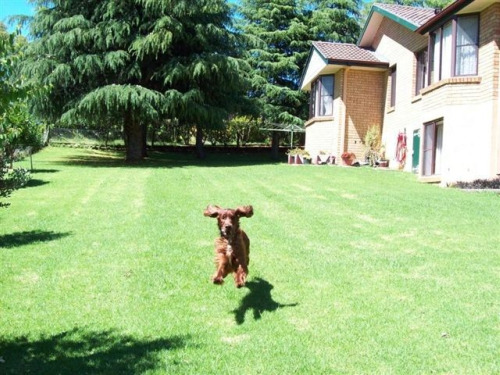 Slievemish Winta in Dubln   (Sir Dublin) I love this picture.  This is his recall
Anneliese Riley
.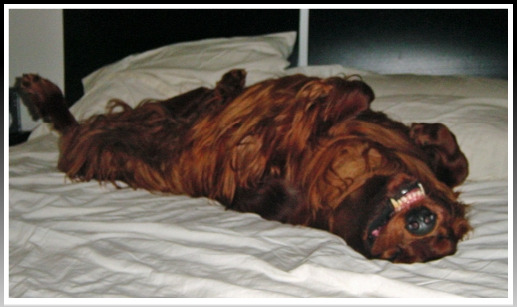 "Colgate" Hugo
.
(check the caption box then click >> to start)
Always someone trying to be in the frame!
.
A nice day out on the boat…….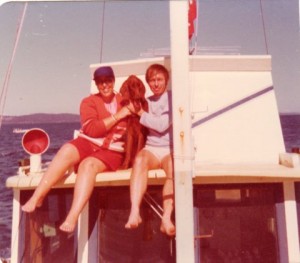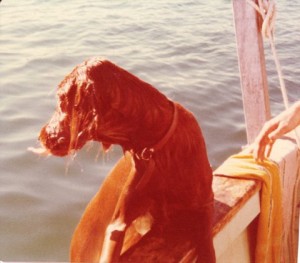 … and Zenith after learning it's best to stay on board
R Christensen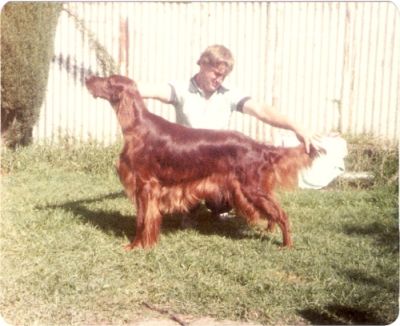 Quigley … A Blast from the past from April 1985 Ch Lawrethen Erins Pride
much loved boy of  R Young (Queensland)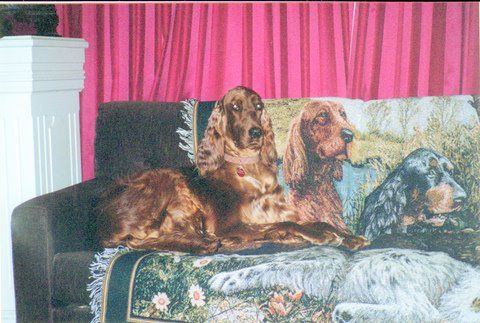 Zanetta (& friends) … looking very regal on a beautiful (and fitting) throw
R Christensen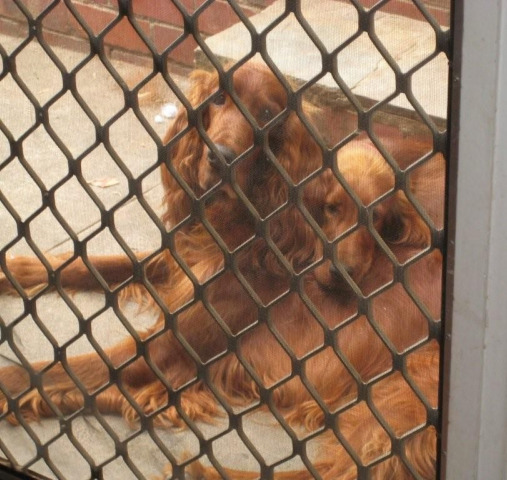 Morty & Lulu …. great mates
Churchill family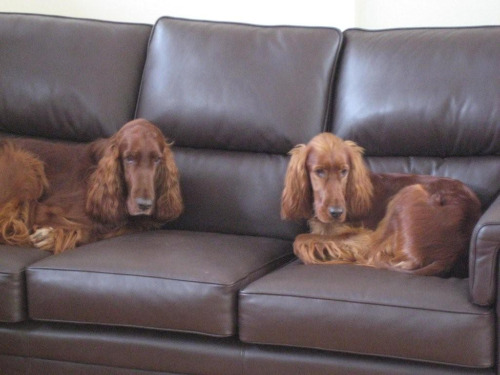 Mortimer & Lulu again…
looking like they enjoy being on the Churchill's couch!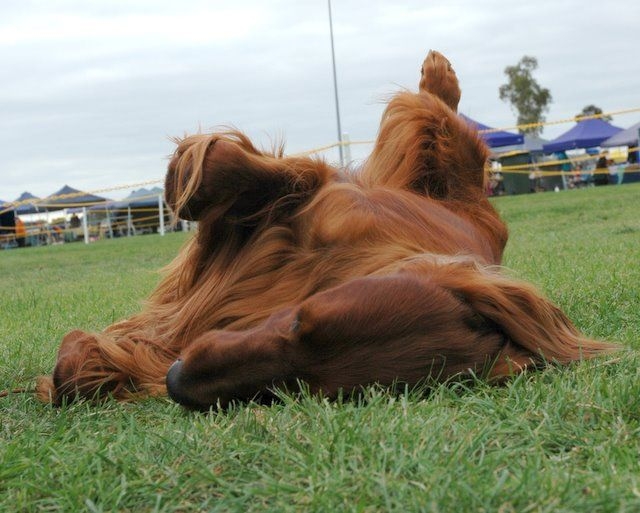 Hugo from a different angle!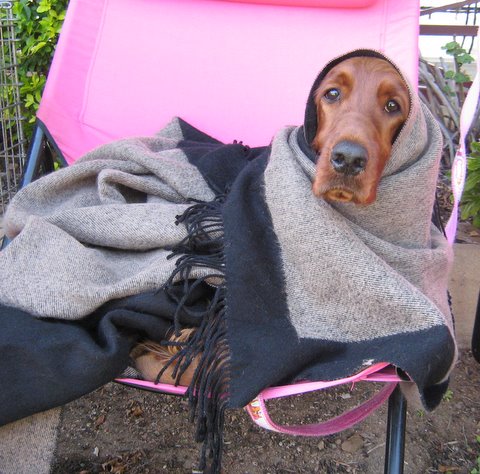 Who says it does not get cold in north Queensland….
Rosemary Christenen  (north Queensland!)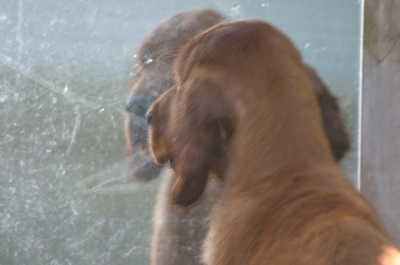 Antonio …. in deep reflection
Mary Merlo (USA)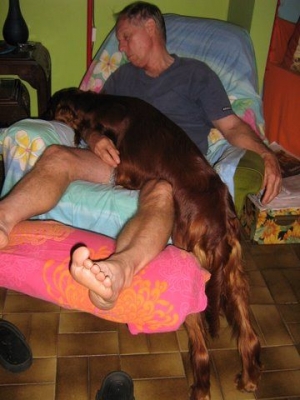 Sleeping buddies
Ian and Jordie both asleep. How either of them was comfortable I do not know!?..
Rosemary Christensen's question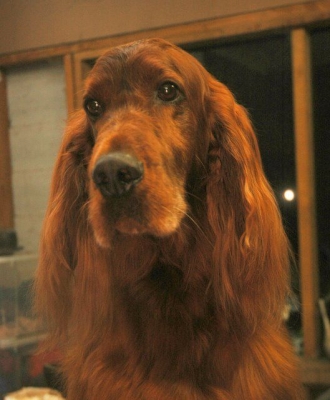 Beau Robinson
'He is such a dag – I call him a boofhead and a dufus …'
as quoted by Jan Robinson!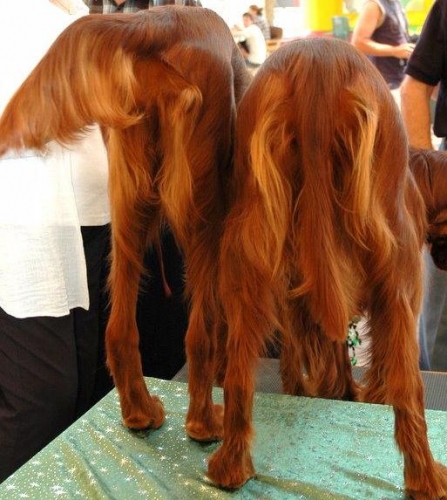 Bums At Expo
the girls looking at life from a different angle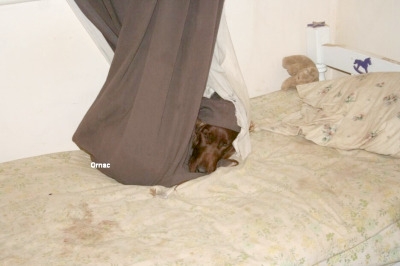 All Wrapped Up
This is Ivy …
I was presented with this sight when I was awoken to a scuffle in the loungeroom at 4am
(Sally Underwood)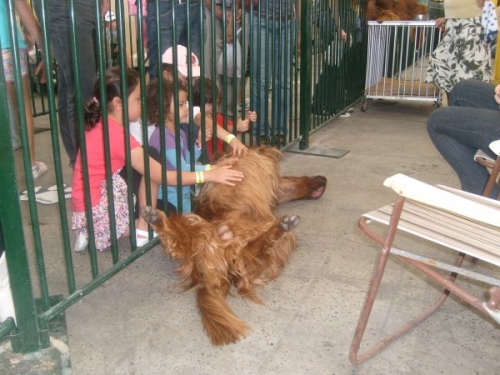 It's all too much……..
(thanks to R Young who sent this photo which was taken at Sydney Royal 2009)
---