Wind Chart Alternative Rock
---

WIND CHART ALTERNATIVE ROCK
Hertta
(sire: Aust Sup Ch Shelomith Vice Regent – Dam: Lt Ch, Ee & Lv & Lt & Balt & Ru & By J Ch, LtW-09, LvW-09, EeJW-08 Original Gigglin Ginger)
Born : 27 August 2009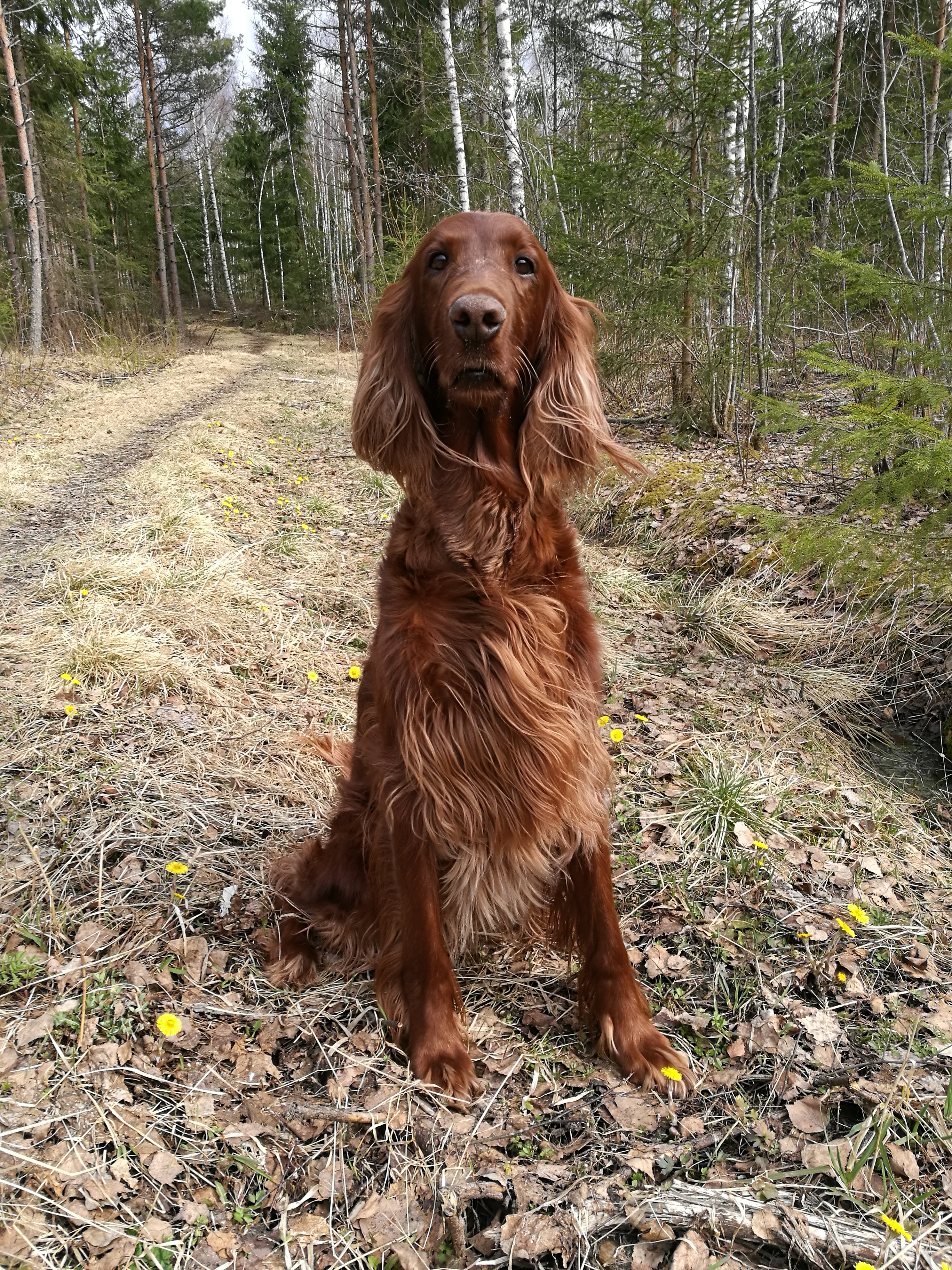 Hertta (April 2018)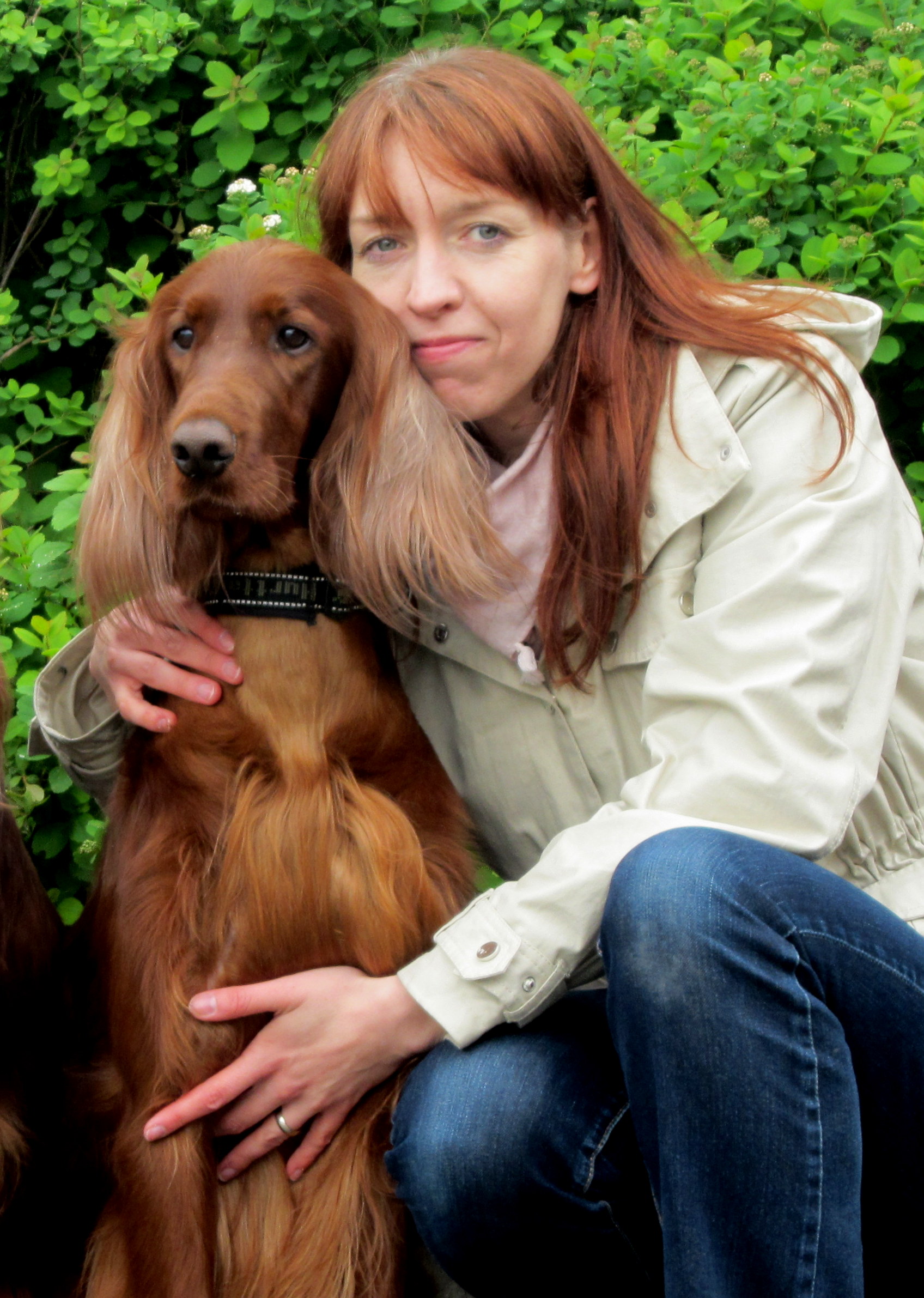 Hertta is a very typical setter. She is always very happy and very lively, running and jumping and being interested in everything and everyone.
The most important thing in her life is food! If there is food, there is Hertta and she will do everything in her power to get even the slightest piece of food there is available.
The second most important thing for her is people. She is very attached to people and at home, she keeps following me to every room I go.
The third most important thing for her is the animals of the forest; rabbits, squirrels, elks etc. She would love to hunt them all the time. She has a very strong hunting drive.
Then about the hobbies … we have tried many things, but nowadays we just take it easy.
We have attended some dog shows, but not anymore. Our best result was BIG 3 in Latvia couple of years ago.
We have also tried rally obedience, but what Hertta liked the most was running in the greyhound track. She really loved it!
Hertta also likes swimming and she swims a lot during the summer.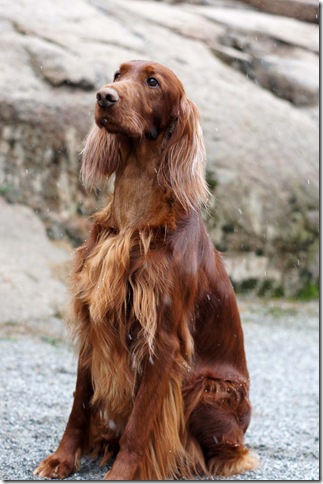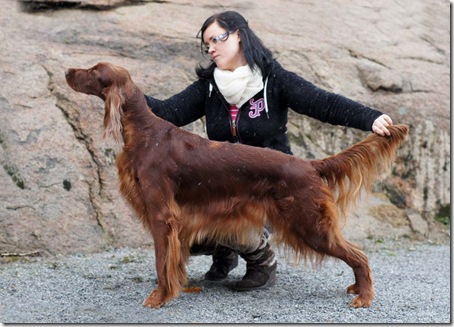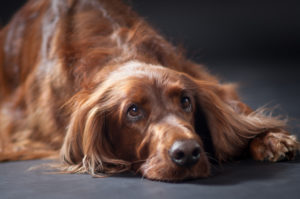 owned by : Marjo Vahlsten
bred by : Aivi Raisenan (Estonia)
---