MILLION PAWS WALK (NSW) – May 2012
May 28th, 2012 by Gail
---
Anneliese Riley (Slievemish Irish Setters)  and her team of 12 Irish setters
participated in the Million Paws Walk in Goulburn, NSW, and  raised $305.00 for the RSPCA.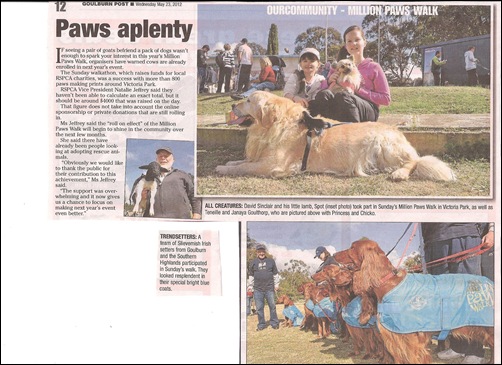 Orix Corporation Australia purchased the dog coats, T shirts & caps for the team and then people sponsored them for the walk …  so each dog has a new raincoat made by Weather Beeta!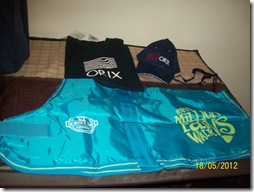 Considering arrangements were only made 11 days previous to the event, the Team looked very professional in their new gear - 
CONGRATULATIONS on a job well done!!
.