2017 ROYAL MELBOURNE SHOW
June 25th, 2017 by Gail
---

2017 ROYAL MELBOURNE SHOW
CHANGE OF JUDGE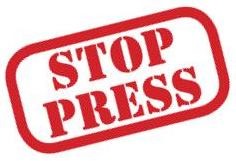 This announcement affects Irish Setter Exhibitors
Virginia Lyne joins 2017 Judging Panel
The Royal Agricultural Society of Victoria (RASV) advises that unfortunately due to the poor health of a family member, Mr Per Iversen is unable to fulfil his appointment at this year's Royal Melbourne Show All Breeds Championship Show.
Mr Iversen has expressed his disappointment at being unable to attend, having been contracted for this prestigious appointment for a number of years, however RASV looks forward to welcoming him to future Royal Melbourne Show judging panels.
This change has provided the opportunity to welcome another highly regarded international judge who will make an outstanding contribution to the competition.
The Royal Melbourne Show All Breeds Championship Show is delighted to welcome Mrs. Virginia Lyne of Canada, who will now be judging Mr Per Iversen's full assignment.
.
VIRGINIA LYNE (CANADA)
Group 2b Fox Terriers (Smooth)
Group 3b Balance of Breeds and Group 3 Specials
Group 4b Balance of Breeds and Group 4 Specials
BEST BREEDERS TEAM IN SHOW
Virginia Lyne started exhibiting purebred dogs in 1953 with a black American Cocker Spaniel who taught her a respectful appreciation of the need for determination in achieving her goals in purebred dogs. In 1960, as a result of a year in the United Kingdom, she started to breed and exhibit English Cocker Spaniels under the Ranzfel prefix.  Actively involved in Obedience as a trainer, instructor and subsequently a judge, as well as an active exhibitor in Conformation, she was approved to judge all obedience classes in 1968 and completed approval for the Sporting Group in 1969. By the end of the 1970's she was approved as an All breeds judge.
Judging regularly in Canada and the USA Virginia has also judged extensively in many countries across the Americas, Asia and Europe, including National Specialties in multiple breeds.
She has served as President of the English Cocker Spaniel Club of Canada as well as a Director and Vice-President of the English Cocker Spaniel Club of America.  She served on the U.S. parent club's Illustrated Breed Standards Committee, and is currently on the breed standard revision committee for the ECSCC.
A life member of the Canadian Kennel Club, Virginia is a Past President of the Canadian Dog Judges Association.  For the past 25 years she has been the mentor of the Vancouver Island Dog Judges Study Group and is regularly involved in all aspects of judges education.
Virginia has judged previously at both Adelaide and Brisbane Royals and it is over a decade since she last judged in Australia.
Happily retired from a career in public education she continues to breed and judge regularly.
..
---