New AUSTRALIAN CHAMPION
December 1st, 2014 by Gail
---
.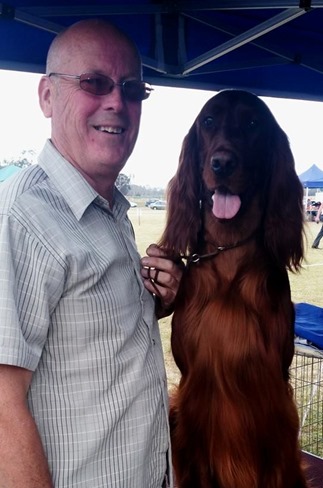 ~ Logan ~
Sire – Solasdas Copper Link x  Dam – Ch Ellairin Crystal Reign
Date of birth:  30 April 2012
I'm very blessed to have Logan;   his father is the litter brother to Morgan (Solasdas Copper Field) the boy I lost at 2.5 years.  I always wanted a puppy from him so when Marie and Karen offered me a puppy from Link , this was the closest I would ever get. Marie and Karen have been incredibly generous and so his name became Link to Morgan.
Logan is an absolutely delightful happy happy boy full of energy ~


Breeder: 
Karen Fuller
TYNAGH Irish Setters
Kempsey, NSW, Australia
Owners
Peter Hennig & Marie Blowers
Hawkesdale, Victoria, Australia.
---