Grand Ch Ruairi's Broncos Quarterback Draw

GR CH  RUAIRI'S BRONCOS QUARTERBACK DRAW
Tebow 
Sire: Aust Supreme Ch Shelomith Vice Regent
Dam: Ch Waterdance Timeless Love N Joy  (Ch Estrella Timeless Dancer x Ch Cairncross Just In Love)
Born : October 2011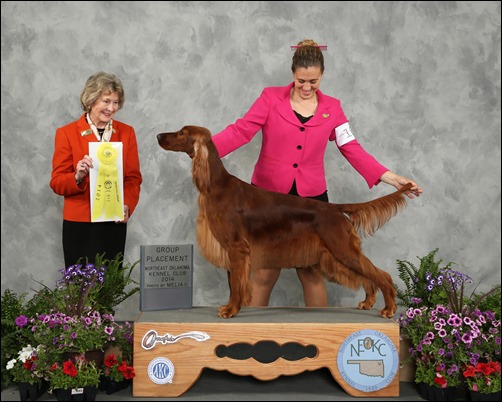 .
The very feminine and elegant, Tebow has been exhibited sparingly – only at shows offering "Majors" . 
Over an exciting weekend in Denver in February 2014, she took out two Best of Breeds (over Specials) and one Best Opposite Sex from the classes to finish her Championship with 5 Majors. 
She continued her winning ways over the same weekend by taking out a further 2 more Best of Breeds (and making the cut In Group twice).  
.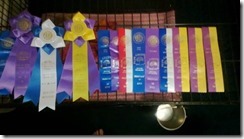 Since then,  Tebow has enjoyed consistent success while being campaigned for just a few months and has now attained her Grand Championship title.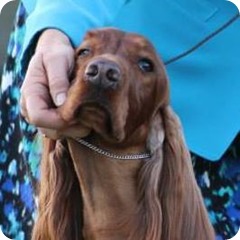 Feedback from admirers is always the same:   this girl is very pretty and is a dream on the move. 
One judge commented:  "She's gorgeous. I think once she gets more coat she will do a lot of winning. Very pretty and a huge side gait. Trust me it's as good a side gait you get. Floats."
I am so thrilled for owner/breeder Amanda Evans and I wish her and Tebow all the best ….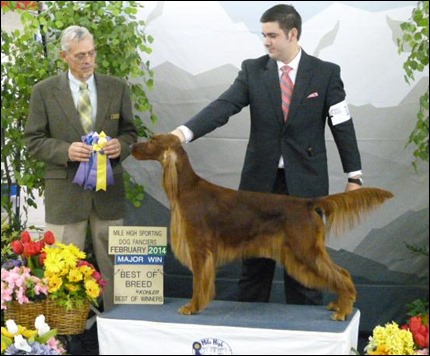 One of the new kids on the block –
Kylee and Hugo's litter produced 9 puppies and now they are 6 months old, some are beginning their show careers….
Tebow (she's a girl, by the way…)  ventured to her first show and was awarded Best Puppy in Show at ISC of Jacksonville. 
What a debut!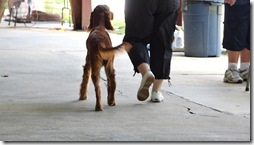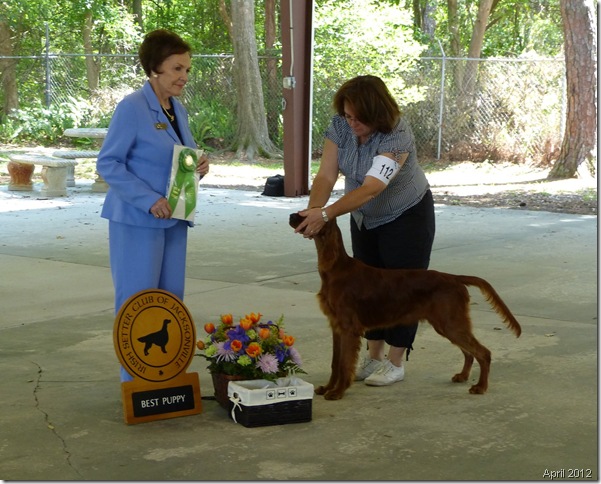 ---