Original Nothin On You
ORIGINAL NOTHIN ON YOU
Option
(Gr Ch Shelomith Vice Regent – Ch Original Gigglin Glenda)
– Owned by Saara & Tomi Mattero (Pareesa Kennels)
Option, now 20 months….  puppies are forecasted for her!
Option is now 19 months and Saara reports : "She is just the sweetest and kindest dog I know, such a goofball!"
At a recent show she was judged 'Excellent with a great critique'
……but she's really a tom-boy at heart, enjoying the running in the fields with all the other dogs (below)
Option 17 months at Kouvola show 3.3.2012. Handled by her breeder Pauliina Artiola – Owned by Saara & Tomi Mattero (Pareesa Kennels)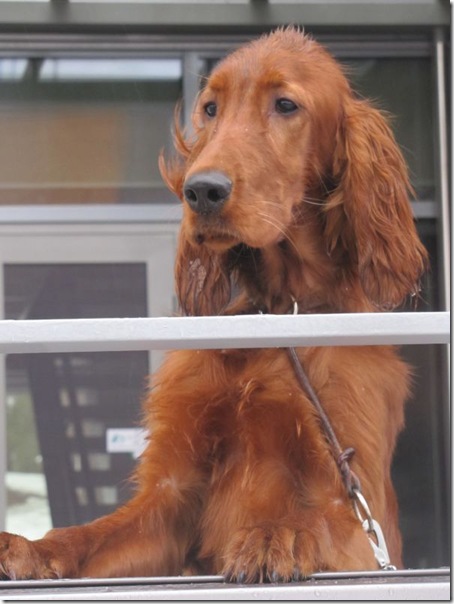 Option is a Hugo daughter out of CIE Original Gigglin Glenda and she was born September 16th 2010.
She is a super kind, happy and open, loving young girl and a true little princess with great attitude… a setter one can only be truly happy to own.
Option shares her home with auntie Hope, Original Li'l Red Pixie and Pharaoh Hound Ruu, Northgate's Ray of Sunshine.
Bred By :
Pauliina Artiola – Kennels Original
Owned by :
Saara & Tomi Mattero – Pareesa Kennels
p. 045-6302455
[email protected]
www.kennelpareesa.com