Wind Chart Alternative Rock
WIND CHART ALTERNATIVE ROCK
Hertta
(sire: Aust Grand Ch Shelomith Vice Regent – Dam: Lt Ch, Ee & Lv & Lt & Balt & Ru & By J Ch, LtW-09, LvW-09, EeJW-08 Original Gigglin Ginger)
Born : 27 August 2009
Marjo writes: 
I have sent you pictures from a long time ago – when she was about a year old.

Hertta is very typical Irish setter with lots and lots of energy. She particularly loves to swim and of course to run in the woods.  She has quite a strong instinct for hunting as well. When I have some more time I was hoping to start agility practice with her, I think she would love it.

I have send you some pictures a long time ago when she was about a year old.

During the last year we have been to 4 shows and she has always been certificate quality. This summer we are planning to attend to several shows since Aivi (Hertt's breeder) has kindly offered to show her.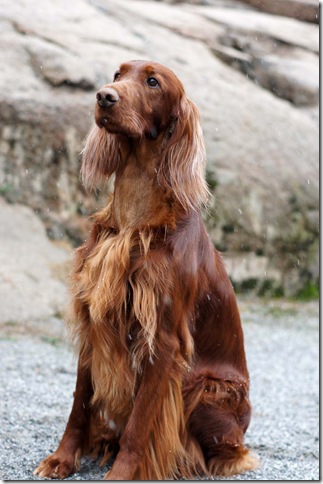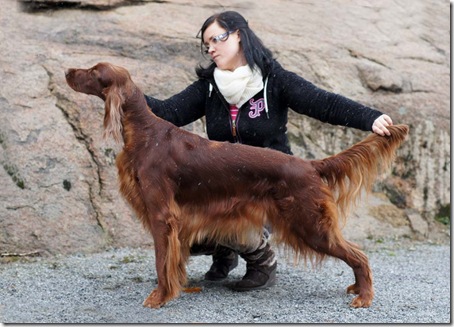 owned by : Marjo Vahlsten [[email protected]]
bred by : Aivi Raisenan