VALE
March 20th, 2012 by Gail
---
EIREANNMADA LETS DANCE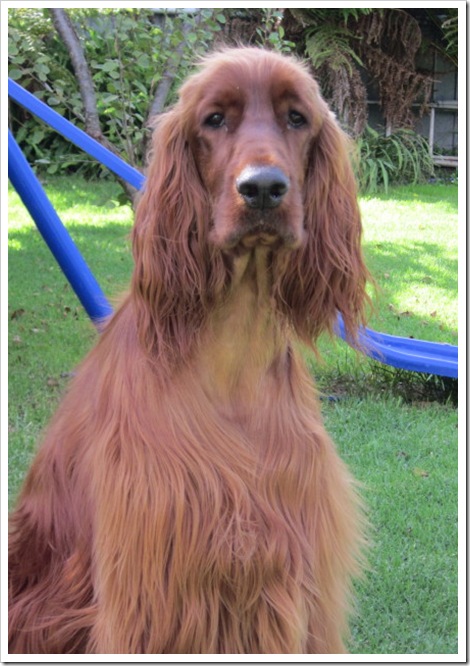 ~ George ~
sire: Devlin Marcopolo at Eireannmada (Imp USA) – dam : Ch Eireannmada Flashdance
29 October 2009 – 12 March 2012
When George entered the home of the Bartosy family it was after a long and hard decision, as he was the first male irish setter after some dearly loved females.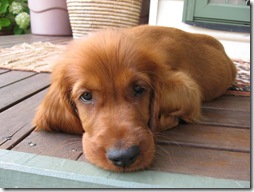 Sure enough, before long, his place was cemented in everyone's hearts … he was a dog who was a true 'family' dog.  He fitted right in with existing senior irish lady, Claire, and the three children, Rohan, Adam and Brigette.  The man of the house, Andrew, was delighted he had a dog who he bonded with too. Julie was often commenting that George was more than she could have ever asked for ~
Tragically, George was taken far too soon.   At only 2 1/2 years old, he did not survive the two emergency operations to remove a large stone from his intestine …  The family was stunned – rock eating was something he had never shown interest in previously. 
 

 

 

"You have given us so much joy, laughs and tears. We hope so much you are in a better place because we are not. We will miss you so so so so much."
     from the Bartosy family
Bred by Greg Browne
Owned by Julie, Andrew, Rohan, Adam & Brigette Bartosy and Greg Browne
Chelsea, Victoria
[email protected]
.