Vale
September 19th, 2009 by Gail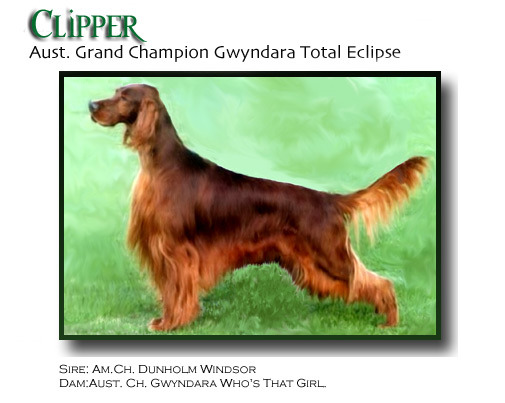 Born on St. Valentine's Day in 1997, Clipper left us on September 11th, 2009.
This quiet achiever lived his life happily and with great dignity.  He won at every level and under breed and gundog specialists from all over the world but, more importantly, he lived up to his name as he totally eclipsed the hearts of those who loved him.  His outstanding temperament made him a beautiful companion to his humans and gained him the respect of every dog he met.  He and his son slept curled up together every night and were never far from each other's side and just recently we found him in the whelping box enjoying the company of his 5-week-old great grandkids. We are blessed to have three generations of his descendants in our home.
Our lives are richer for having shared so many years with this wonderful dog.
Dearly loved and sadly missed by Leeanne & Trevor Jones.
.

Leeanne & Trevor Jones
Shepparton, Victoria