Aust Ch Tamaleigh Tamarind (Ty)
---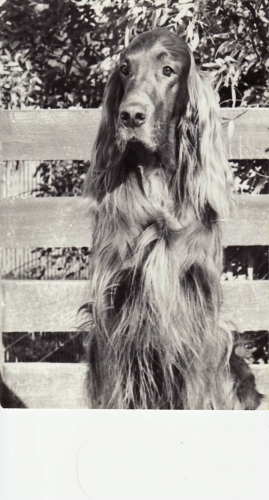 Shenandoah Shannon – Gypdale Irish Flame
Date of Birth : 22 October 1974 – 1989
Ty was bred By Mrs S Clarke (Clinton) and co-owned by Gail Gardiner (now Cleland) & Peter Mangos (Tarralain)
Although he was not shown until he was over four years old, Ty was a striking dog to view, a fine showman and real extrovert.  He delighted many people with his antics over the years.
In his first full year of showing (1979) he took out the Irish Setter Club of Victoria's Dog of the Year title.  The following year (1980) he repeated the performance.
A multiple Best In Show winner, his most memorable win was Best In Group at 1980 Royal Melbourne Show.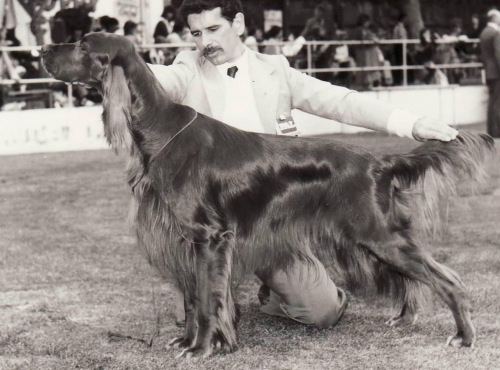 Throughout his show career he was handled to perfection by Rob Raymer and co-owner Peter Mangos (and occasionally by Gail Gardiner/Cleland …. mainly in veteran competition!)
Because of his typical irish temperament, Ty will always be remembered as one of the great characters of our breed.
….. girls?  where are the girls?