VALE
January 1st, 2011 by Gail

AustCh Pendoric Repeat in Red
.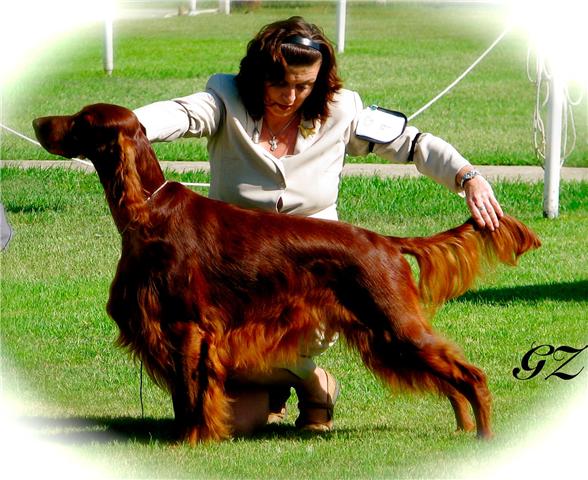 ~ Kian ~
NZ Ch & Aust Ch  Eireannmada Prince O Wales – Pendoric Angels Kiss
26 December 2006 – 15 December 2010
…
Kian (key-arn) thought he was an English Springer Spaniel as he was brought up with them, loving life as only an Irish setter does barking at birds, neighbours, neighbours' cats and people walking their dogs past our property.
He loved visiting my friend on acreage out near Toowoomba finding it fun to run the whole twelve acres and swimming in her dam, leaping from the dam wall into the middle of the dam. With absolute glee, he splashed everyone and nearly landed on Jag (ESS).  My partner also learnt that you never turn your back on Kian when playing with him – he would come up from behind and knock you over .. then run away laughing.
In the show ring he always gave me 110%, laughing at me as we gaited around the ring. Always the showman, he held his own in the ring and was always a pleasure to show.. often complete with Irish Setter drool, which I'm going to miss all over my show clothes!
He had the most gentle temperament always loving a cuddle or just leaning on me when out in the yard together. Kian always had something to say. He loved to drape over the end of the bed, sometimes sliding off through the night – hearing the familiar thud in the middle of the night, I just knew what had happened.
On the 15 December 2010 he made me make the decision all dog owners dread and hope they never have to make.   Due to illness,  he just couldn't take it anymore…… I couldn't let him go on like this anymore.  So I said my goodbyes taking some of his feathering. I was with him till the end.
.
Kian ~  my gentle red teddy bear…..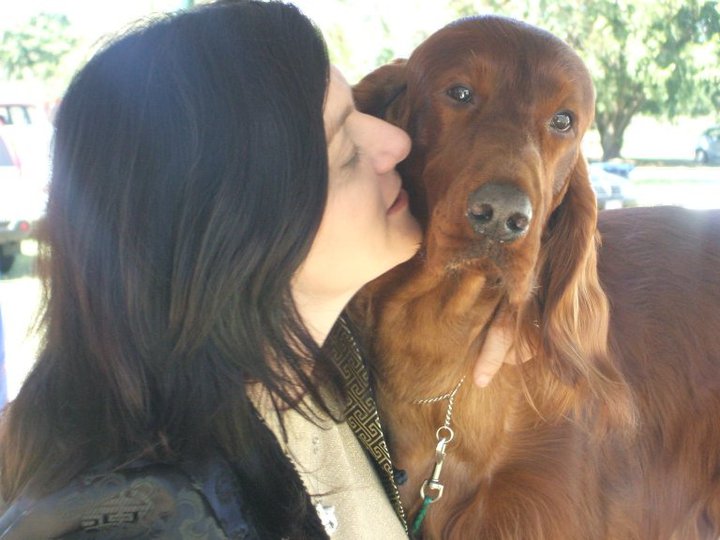 .
Rest in Peace my beautiful Red man I will see you at Rainbow Bridge.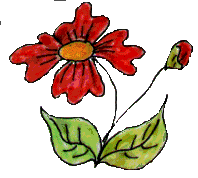 Bred by Anne-Marie and Leigh Hearn
owned, handled, presented and loved by Wendy Fox
Wendy Fox
Outtafire English Springer Spaniels
0413 231 129
www.outtafire.webs.com
.