2017 ROYAL MELBOURNE SHOW Information
May 8th, 2017 by Gail
---

2017 ROYAL MELBOURNE SHOW ALL BREEDS CHAMPIONSHIP SHOW
Saturday, 23 September – Sunday, 1 October 2017
To be held at Royal Showgrounds,
Epsom Road,
ASCOT VALE. Victoria.  3032
IRISH SETTERS to be judged by MR PER IVERSEN (Norway)
on Saturday, 23 September 2017 
(All Setter scheduled on this day, with Irish Setters as first breed on the day)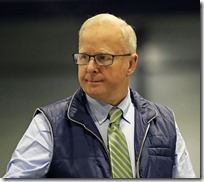 Per Iversen is a "real dog man". He started in dogs a very long time ago, as his grandmother kept Smooth Fox Terriers, and to this day they remain one of his favourite breeds. Per imported his first Flat Coated Retriever in 1972 from Colin Wells of the UK, and overall has imported four dogs from him. He also is the joint owner of Brenna Kennels, where Whippets have been bred since 1937. Over the years, Per has kept a number of breeds including Flat Coated Retrievers, Labrador Retrievers, Whippets, Smooth Fox Terriers, Dachshunds, Norwich Terriers and currently Border Terriers.
Per has been an FCI judge since 1978 and is approved to judge all breeds in six FCI groups, together with some breeds from the Companion and Toy Dog Group 9. He has judged dogs in some 40 countries and is often found to be adjudicating at many of the most prestigious shows throughout Europe. He has judged at numerous World Dog Shows, and Crufts, and he awards a number of breeds CCs in the UK.
Per Iversen is a gentleman of the dog world, highly respected especially in the world of Gundogs, Hounds and Terriers, and RASV looks forward to his return to Australia after some five years, with this being his first visit to Victoria and the Royal Melbourne Show.
Entries Close : Friday 4 August 2017
.
---